We are proud to be featured as a case study by the
Yorkshire Innovation Fund
The fund has enabled our ongoing SuDS retrofit research with the
Department of Geography, Environment, and Social Sciences at The University of Hull
. The department have used their specialist expertise and a range of technologies including aerial laser scanning, ground-based laser scanning and ground penetrating radar, to carry out a feasibility study based on Sutton in north-east Hull, which flooded in 2007.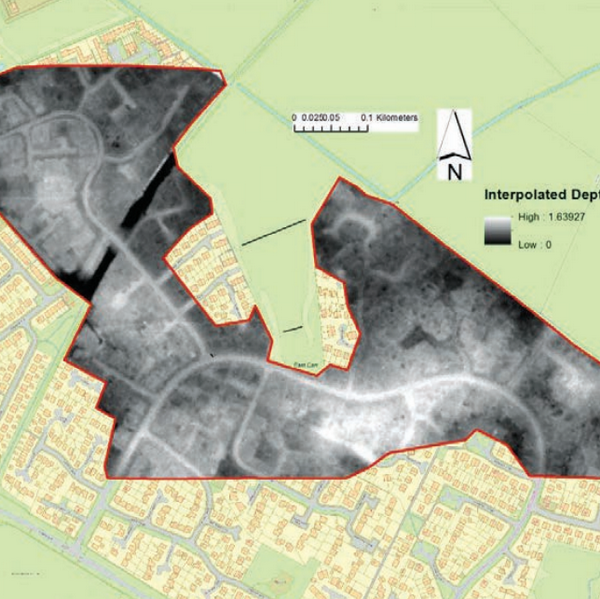 Image: LiDAR showing estimated 2007 flood water depths in the study area, Sutton
The study incorporated information about sewer and flood defence infrastructure to better understand why flooding occurs at specific locations. The approach used has the flexibility to be implemented across large and small scale sites, as well as in a wide range of environments.
We will now investigate how best we can use this information in a real-world situation, to retrofit a sustainable drainage (SuDS) system that will allow the area to cope better under flash flooding. We hope to work with
Hull City Council
to implement an attractive, cost-efficient solution, that can then act as an example and template for other retrofit SuDS schemes in urban areas.
Thanks to the Yorkshire Innovation Fund and the University of Hull, we now have a much better idea of what tools are available to assess the issues and how SuDS technology can be applied to existing sites.
By
Bill Blackledge CMLI
member of
LI Technical Committee