Slow the Flow, of which Amanda is a founder member, just keeps going from strength to strength.
In one of her final projects before going off on maternity leave, Amanda teamed up with Stuart Bradshaw of
Terrain Geotechnical Consultants
for a Slow the Flow project. Together, they evaluated and mapped the Natural Flood Management and Sustainable Drainage opportunities around Mytholmroyd in the Calder valley.
'We' (both Slow the Flow and 2B) have long thought that there are many undocumented opportunities for Natural Flood Management (NFM) in rural areas and Sustainable Drainage (SuDS) in urban areas. These could make a massive difference to the ability of a landscape or an area, to cope with flood water in times of severe storms or heavy rainfall events. They are simply waiting to be mapped and acted upon.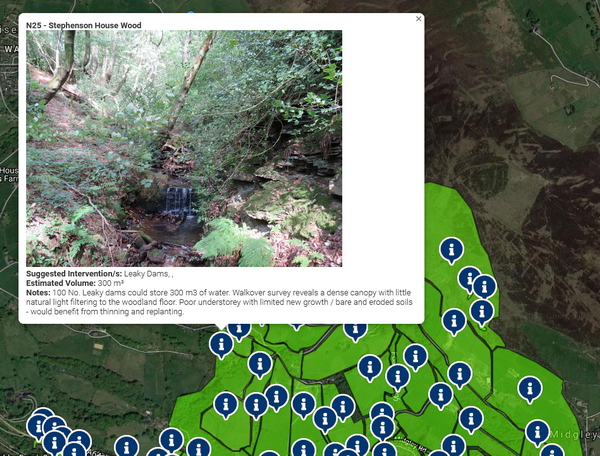 This is an example of a possible rural intervention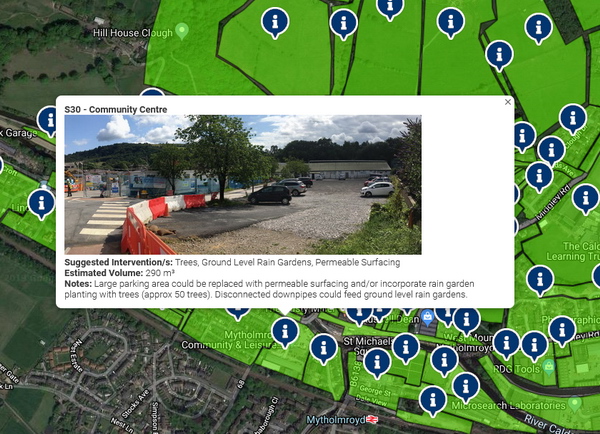 And this is a possible urban intervention
Slow the Flow presented the idea to Hebden Royd Town Council and the Community Foundation for Calderdale, both of whom funded it with relatively modest grants which, when combined, made the project viable. The project involved desktop and site surveying, followed by GIS mapping and finally presenting the data via web-based mapping.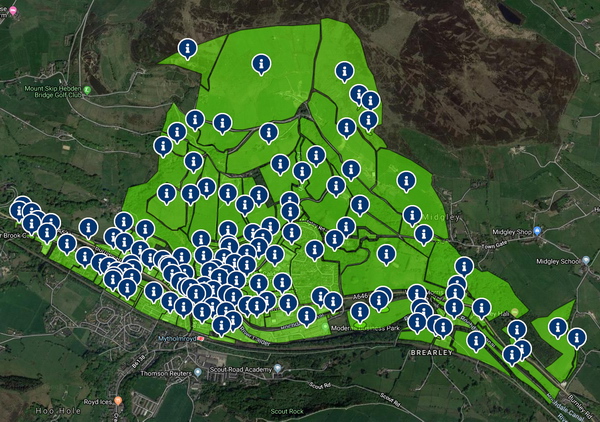 The entire study area comprisees the northern half of Mytholmroyd
The mapping identifies realistic locations on a field / street level of detail, where residents, businesses and organisations in Mytholmroyd could contribute to flood alleviation through natural / sustainable interventions. It gives indications as to what interventions might be appropriate in those locations.
You can read more about the project and view the interactive mapping here:
http://slowtheflow.net/nfm-suds-opportunities/
We believe that this project creates a model for NFM / SuDS opportunities mapping in other communities, and we are keen to see it replicated elsewhere. More importantly, it should be acted upon by individuals, landowners, developers, planners and flood managers, to help make our landscapes and townscapes more resilient to the increasingly severe effects of climate change.
Bill Blackledge
, BA DipLA CMLI