Bill Blackledge, BA DipLA CMLI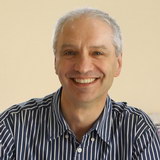 Bill has been a Chartered Member of the Landscape Institute since 1988 and has a broad range of experience within both public and private sector. Public sector work has included community landscapes, housing, and public open space design. Private sector work has been for clients from local and government authorities, to private developers and utilities; including housing, retail developments, transport planning, transmission line routeing, reclamation, and landscape and environmental assessment. Since 1983, he has worked for: Leeds City Council; Hull City Council; and as a landscape architect and then a partner of a regional landscape practice. His interest in Sustainable Drainage and Green Infrastructure stems from a desire to see Landscape Architects adopt a vital functional role, to compliment the profession's aesthetic tradition.
Bill has served on the Landscape Institute Yorkshire+Humber Branch as both Chair and Branch Rep to the LI Advisory Council. Having completed a term as Chair of the LI Professional Review Group for Leeds Metropolitan University's accredited landscape courses, Bill now serves as vice-chair of the LI's Technical Committee and as the Committee's representative to Advisory Council. He is taking a leading role in the production of LI visualisation guidance, landscape-led planning policy and a matrix of Green Infrastructure benefits.
Elizabeth Blackledge, BA(Hons) DipLA CMLI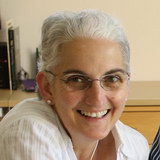 Elizabeth has been a Chartered Member of the Landscape Institute since 2012. Work experience with Kirklees Metropolitan Council included leisure, industrial and environmental improvement work. Whilst raising a family, Elizabeth completed some twenty varied garden design commissions. Since the inception of 2B Landscape Consultancy, she has been involved in the design and implementation of a range of landscape projects including hard and soft landscape design, specification and contract management. She has managed numerous landscape and visual impact assessments and tends to take the lead on garden, school and historic landscape design projects.
Elizabeth served LI Yorkshire+Humber Branch from 2000 to 2010; from 2005 as Honorary Secretary and webmaster. She allows Bill and Amanda to spend far too much on LI business.
Amanda McDermott, BA(Hons) MLA CMLI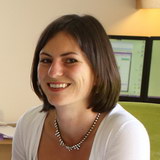 Amanda has been a Chartered Member of the Landscape Institute since 2014 and is a creative and committed landscape architect. Throughout her time at university, she was a leading light in the Student Landscape Institute Council (SLIC) and the Landscape Institute Yorkshire & Humber Branch (LIYHB). Having served as a Student Representative and then a Licentiate Representative to the Landscape Institute Advisory Council, she was then successful in being elected to Council (without portfolio, but always with something to say :). She also serves on the Landscape Journal editorial panel.
Her qualifications and work experience include architecture and landscape, and her landscape studies and subsequent work experience include landscape character and landscape and visual assessment, as well as landscape design at all scales. Her software abilities include advanced CAD, Graphics, Office and GIS. She has also taken a leading role in Calderdale Slow the Flow
Matt Machouki, BA(Hons)Fine Art, MA Landscape Architecture
After studying Fine Art in Sheffield, Matt worked as a landscape gardener, going on to set up and run a garden design and landscape business in London. In order to develop his design skills, especially in regard to public spaces, he studied MA Landscape Architecture at Leeds Beckett University. His experience gives him a broad creative and practical outlook.
Before joining 2B, he worked at TGP(North) Landscape Architects, gaining experience of working on a range of residential, commercial and heritage projects. Matt has also worked with charities and local community groups, including setting up a horticulture-based social enterprise, community growing spaces, and training programmes. Matt is passionate about innovative design, community involvement, and in promoting the role of Green Infrastructure. His software abilities include CAD, GIS, Graphics and Office.