We are pleased to announce that, with the help of Bill's expert mentoring, Amanda has achieved her Landscape Institute (LI) Chartership. We are now a practice entirely consisting of Chartered Members of the Landscape Institute!
Following the exam, Amanda was asked by the LI to write a blog post on 'tips, tricks and advice' she might have for those yet to take it. 2B has enjoyed much success, not just in the Chartership exam, but in various other instances (including meeting and ultimately employing Amanda!) through LI events and committees. Therefore, the first tip we would give to anyone is to get involved with our professional body. Volunteer, turn up to events, talk to people, utilise Talking Landscape, enjoy and make use of the LI as a resource.
Volunteering for the LI is a way in which we can all help to make sure that the profession is the best we can be, and has the greatest possible impact. It seems to be less well appreciated that it is also a rewarding experience for the individual, a genuine way to continue to enrich our development as professionals, and therefore also an excellent tool to use to help pass the Chartership exam!
As a practice, our
current LI involvement
includes Amanda's roles as Licentiate rep on Council, and the journal's Editorial Advisory Panel. Bill sits on Technical Committee, and we are all active in the Yorkshire and Humber branch, including on the committee, and as mentors at the regular p2c revision sessions.
Read Amanda's blog post for the LI in full
here
.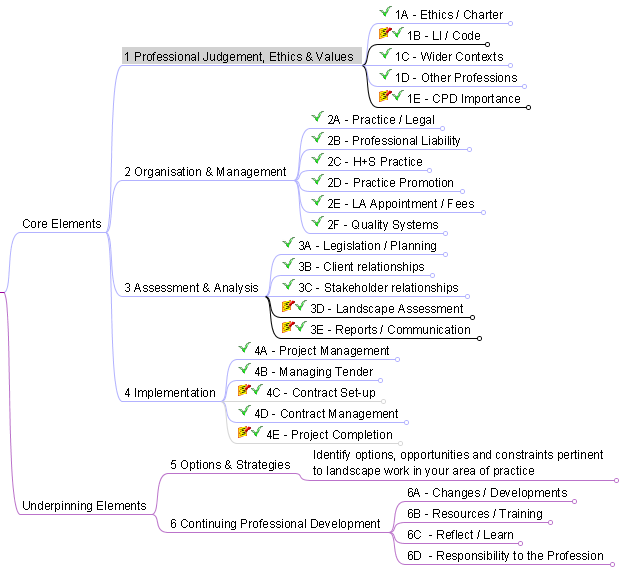 By
Elizabeth Blackledge CMLI