Donaldson Filters in Hull produces some two thousand of an estimated half-million product lines made by global company, Donaldson Filters. The air filters are used in a vast range of vehicles and industrial processes around the world.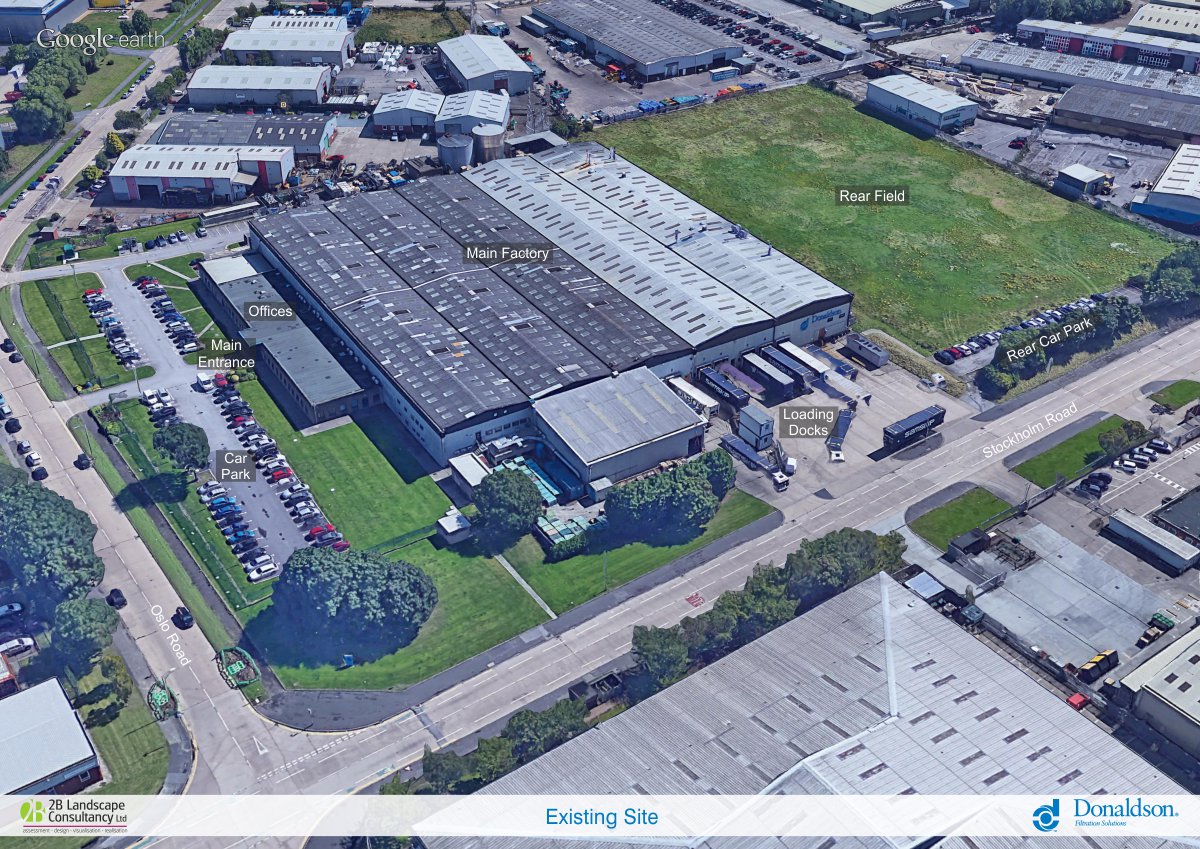 Image: Donaldson site overview
Donaldsons team in Hull already has ISO14001, which provides an environmental management system for their internal production processes. But they were seeking to enhance their environmental profile still further - so they looked out the window.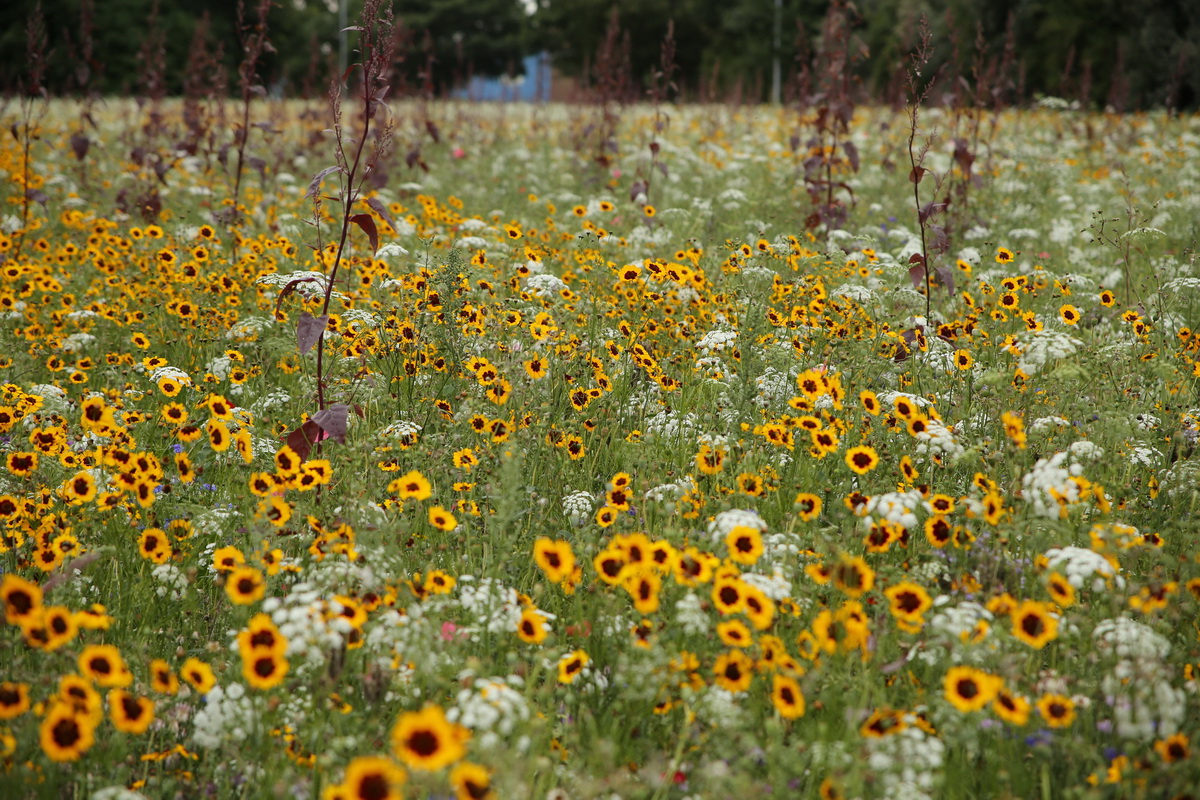 Image: inspiration from Pictorial Meadows planting by Hull City Council


Inspired by road verges

Inspired by Hull City Council's excellent pictorial meadows scheme on nearby Holwell Road, they approached us to ask if we could assist with environmental improvements around their factory. At the initial meeting, where I was being a little cautious about how much change to suggest, it became apparent that they were ambitious and enthusiastic about the possibilities for improving their external spaces.
Subsequently, we have plotted the location of underground services and produced a concept proposal, which includes:
retrofit SuDS which can attenuate stormwater from their office and part of the car park - the main purpose of which is to relieve the load on Hull's over-stretched drainage system in times of flooding;
a much improved amenity area for staff, based around the SuDS features;
pictorial meadows, in place of the sterile grass areas around the factory;
one of the first industrial planting sites (in Hull / East Yorkshire) of the Northern Forest.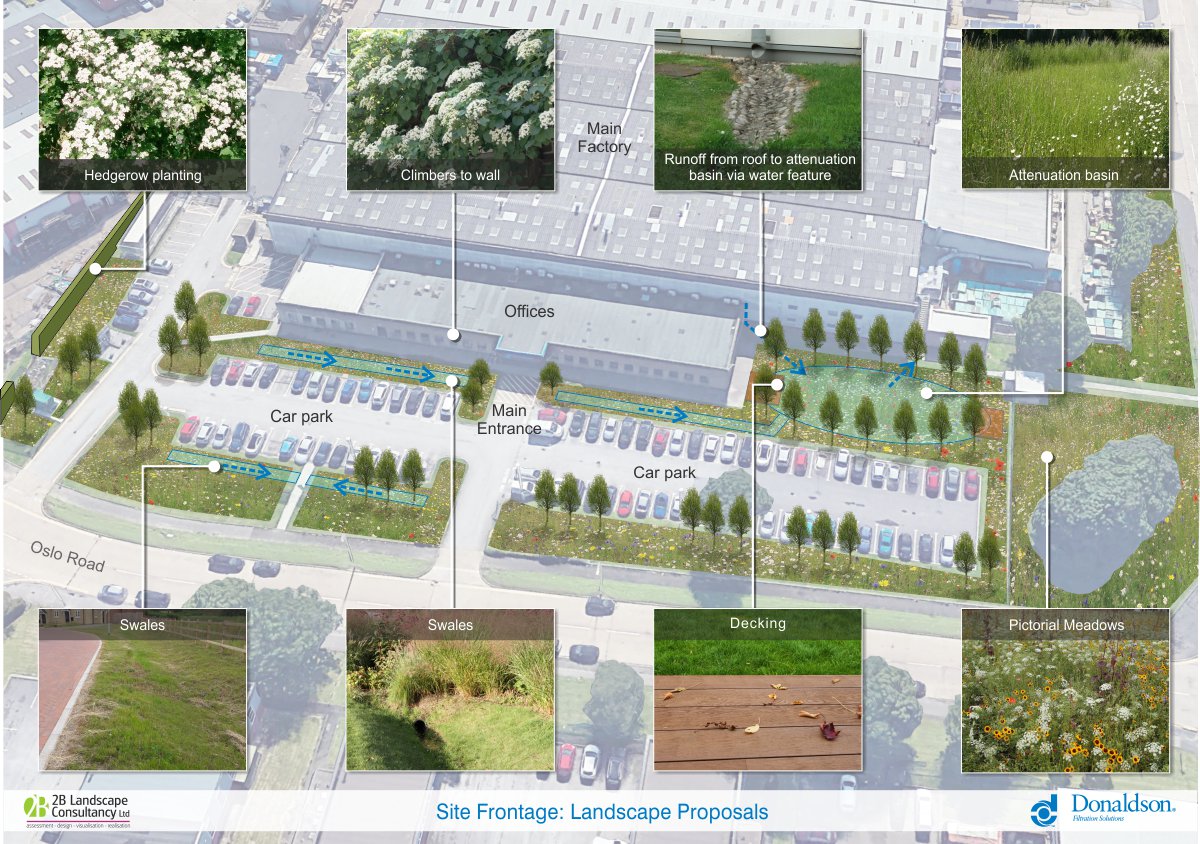 Image: Concept proposals for front of Donaldson Filters site
Impressive
I'm seriously impressed. Not so much by us, as with Donaldsons - don't forget, they don't
need
to do any of this - for example, as part of a planning application. They are choosing to explore the possibilities, with us, for a tremendous improvement in the environmental and landscape performance of their external spaces. Bravo!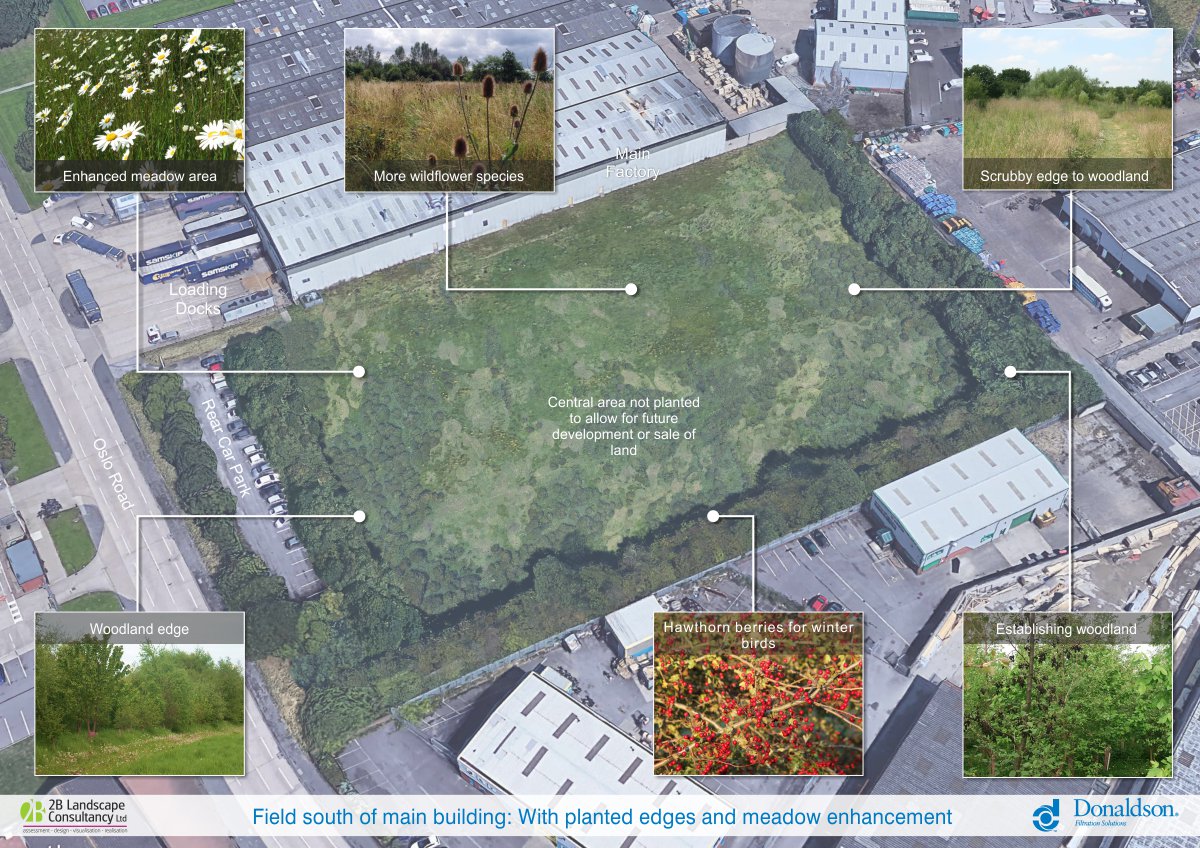 Image: Concept proposals for rear of Donaldson Filters site

We are greatly looking forward to a continuing adventure and helping to produce something really special, which has the potential to be a trail-blazing exemplar to other businesses in the area. Just imagine, if every business thought this way - it would change the world!

By Bill Blackledge CMLI
Vice Chair of
LI Technical Committee