Although as Landscape Architects, our work is much broader than just gardens and flowers, they are an integral part of what we do. There is much we can learn from, as well as delight in, at the RHS flower shows. This year, we visited
RHS Hampton Court Show
, in its 25th anniversary year.
We were delighted to see plenty of evidence of sustainable and biodiverse thinking, including show gardens containing green roofs, meadow planting, retrofit SuDS and bug hotels. Sustainable products were on sale, and good practice was being employed within the event itself, e.g. recycling bins, with a promise of 'no landfill', and there was disposable wooden, rather than plastic, cutlery at the food court.
Nigel Dunnett and The Landscape Agency's 'Community Street' was one of the stars of the show; as part of the
RHS 'Greening Grey Britain'
campaign, it demonstrated how we can reverse the trend for paving over front gardens for parking. Instead, with a little creativity, the 'Community Street' can be a place of beauty and community, where shared cycle shelters are protected from the weather by green roofs, biodiverse planting and bug hotels support wildlife, boundary walls contain edible produce, there is an accessible place for your bins but they are not an eyesore; and if you really must have a car, perhaps it could be electric.
We were particularly pleased to see the suggestion of retrofit rain gardens in roadside verges; one of the research ideas we are pursuing at present with the University of Hull. The simple device of cutting out a bit of kerb, filling the gap with stone to filter large debris, and lowering the ground level within the verge, could help local authorities across the country to retrofit SuDS (Sustainable Drainage Systems) within exisiting areas, preventing flooding and water course pollution. Meadow planting within these converted verges is also a low maintenance and biodiverse improvement on the usual grass.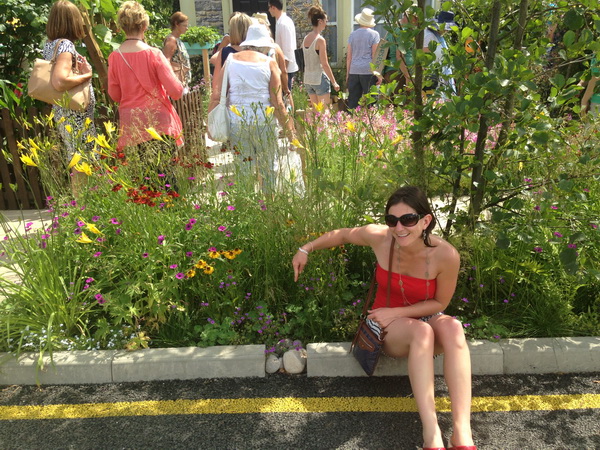 The biodiverse green roofs on cycle shelters and bin stores are attractive, as well as functional - keeping rain off the things we want to shelter, and filtering that water, then releasing it slowly rather than flooding downstream.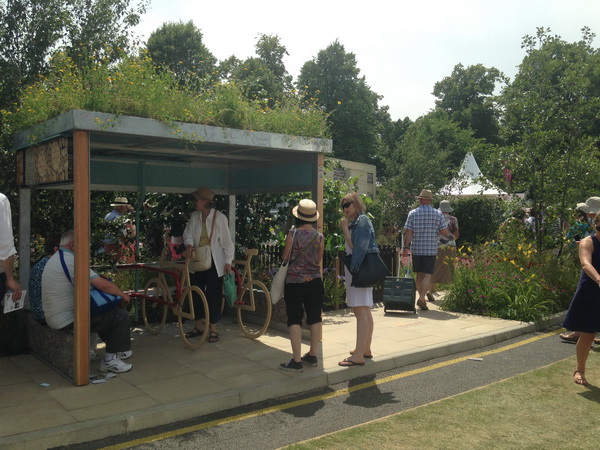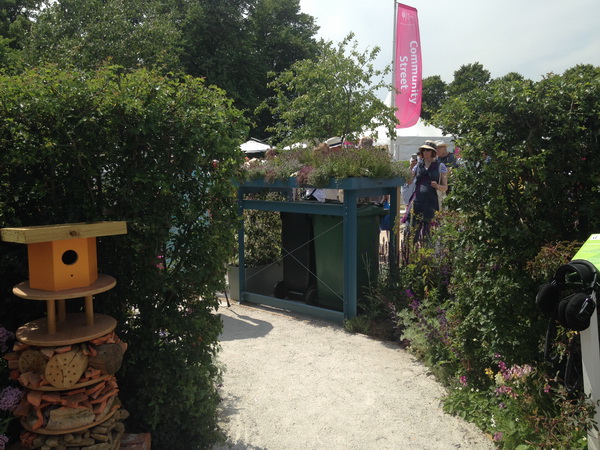 Green roofs are pleasingly commonplace in modern showgardens; one of many was located in the '
Henri Le Worm
' garden, which demonstrated a new App, designed to teach kids about growing and cooking their own food.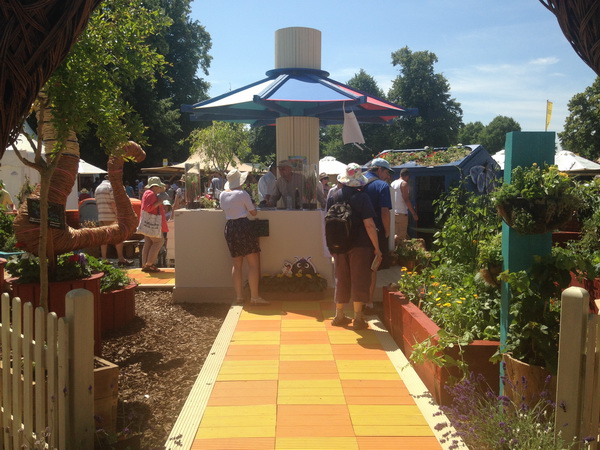 The other noticeable trend this year was for 'limited colour palette' planting design; which made for some rather beautiful schemes. including;
Noble Caladonia : Spirit of the Aegean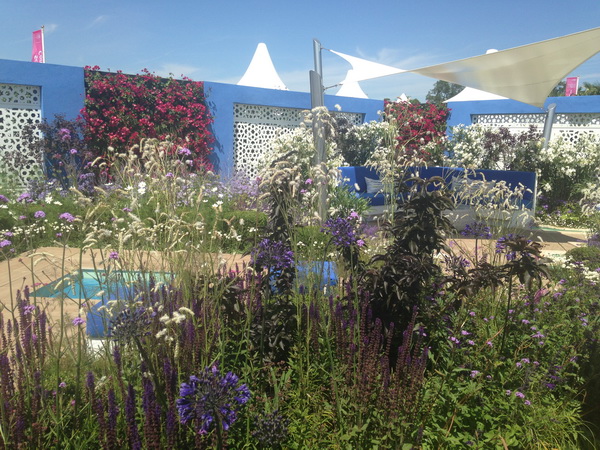 Turkish Ministry of Culture & Tourism : Garden of Paradise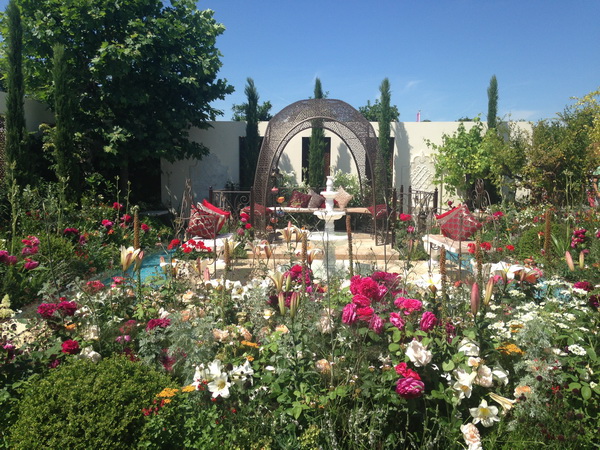 The Wellbeing of Women Garden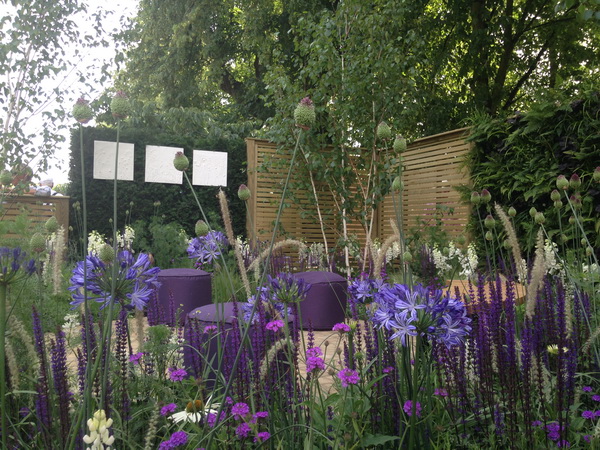 by
Amanda McDermott CMLI