The
Landscape Institute
and
Building Centre
's major touring exhibition will visit Yorkshire this November/December.
Bradford's Mirror Pool features in the exhibtion as a great example of the regenerative power of Landscape Architecture. An
article in the Bradford Telegraph and Argus
(16th October 2015) quotes our own
Bill Blackledge
(Deputy Chair,
LI Technical Committee
):
"Landscape architecture is all about creating great places to live and work.

Yorkshire has many schemes, such as Bradford City Park and the Sheffield Gold Route, which highlight the contribution that landscape architecture can make to the quality of life in our cities.

Bradford City Park has given Bradford a distinctive place that has changed perceptions and brought economic success.
"
2B, through our work with the
Landscape Institute Yorkshire and Humber Branch
, is proud to have been instrumental in bringing the 'Rethinking the Urban Landscape' exhibtion to our region.
The exhibition will be at
Leeds Beckett University from November 5 - 20
and
Sheffield Winter Garden from November 23 to December 13
.
At each venue, there will be a public launch/careers event. The public are encouraged to come along and meet practicing Landscape Architects. They will be on hand to discuss the exhibtion, Yorkshire's public realm, and what it takes to join our enjoyable, interesting, and important profession!
Leeds: Saturday 14th November 12-4pm
:
Leeds Beckett School of Art, Architecture and Design
Sheffield: Saturday 28th November 12-4pm
:
Sheffield Winter Gardens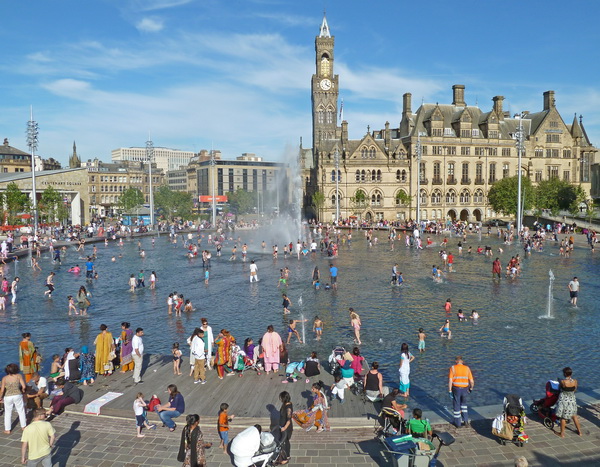 Image: Bradford City Park Mirror Pool
By
Amanda McDermott CMLI