My first degree was in BA Geography at the University of Hull, following which I decided to further my education and move into the discipline of Landscape Architecture, by studying on the Leeds Beckett MA Landscape Architecture course. Whilst most people are familiar with the term Architecture, Landscape Architecture is less well-known to many people, including myself in 2016. Back then, I was the person who interpreted the role of Landscape Architects as garden designers... After contemplating whether this career was the most suitable for me, I undertook further research. I soon became the person convincing my friends and family that the profession of Landscape Architecture was more than just designing gardens. Little did I know, until I started studying my masters and working at 2B, just how immensely complex and challenging a career in Landscape Architecture really is!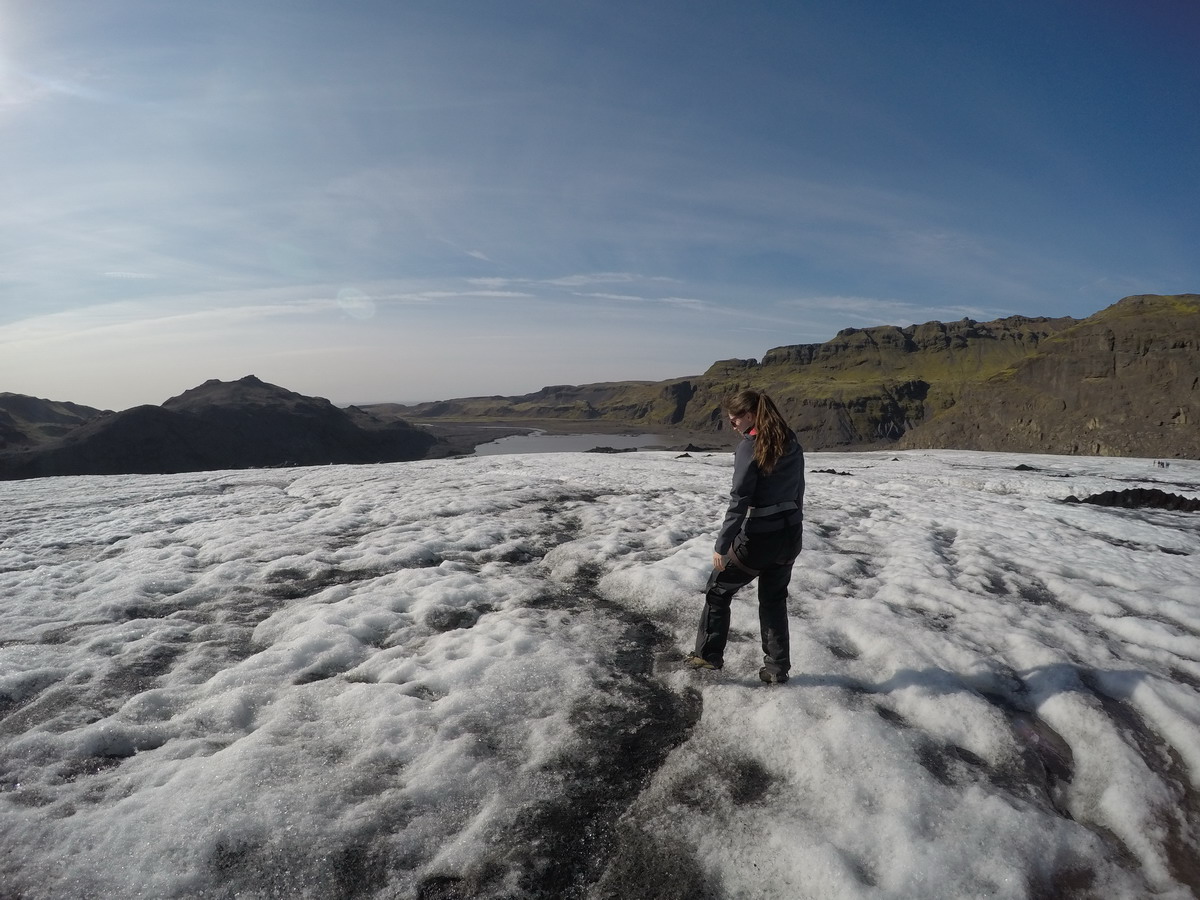 Photo: Walking over Solheimajokull glacier on my Geography field trip to Iceland in 2017.
But how does my Geography degree help with Landscape Architecture?
Although my Geography degree did not have any design element, the principles and knowledge learnt in both degree courses go hand in hand. My background in geography is helping to define the type of Landscape Architect I hope to be. During my Geography course, I discovered the science behind global warming, the economics and politics behind the Green Economy, the understanding of people's perceptions and NIMBYism, the skill of the Geographical Information Systems (GIS) and much more. Essentially, both subjects are the study of the relationships between humans and the environment.

Natural events and human interventions have shaped our landscapes. Geographers and Landscape Architects (amongst other professions) are the main influencers and advocates in how our landscape changes from this day forward. Whilst Geographers study the processes behind the space we live in and intervene through scientific research, Landscape Architects focus on reinventing the space around us through design and management. This was one of the main drivers behind me deciding on the profession of Landscape Architecture. It excites me that I can improve the space around us, in which people experience, enjoy and appreciate their surroundings. Landscape Architecture allows me to put the theory into practice.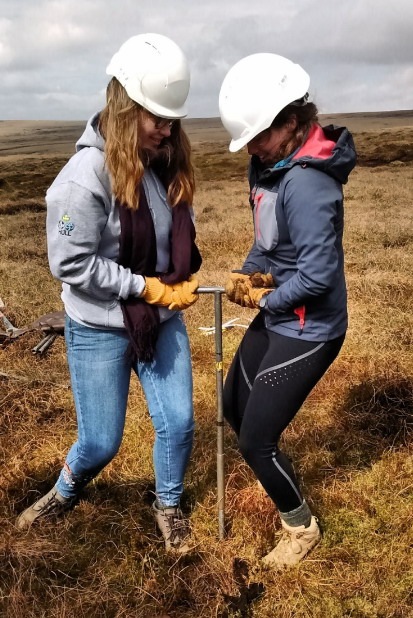 Photo: Collecting peat cores on the moorland near Glossop in the Peak District as part of my Environmental Problems module (2018).
Two different subjects, same topics explored.
Both degrees have allowed me to travel the world. I have been on field trips to Iceland, Morocco, Amsterdam and various places in the UK. Along with my personal world travels, it has broadened my perspective on the world, providing me with an education and experience that sitting in a lecture theatre cannot come close to. My enthusiasm to travel has positively reflected in my work. With Geography, my Iceland field trip module allowed me to study the policies and impacts of tourism in Iceland. Coincidently, my first project in my masters was to design a visitor centre in the Lake District. Two different subjects, but the same topic of tourism was explored and no doubt I will come across it in practice as well.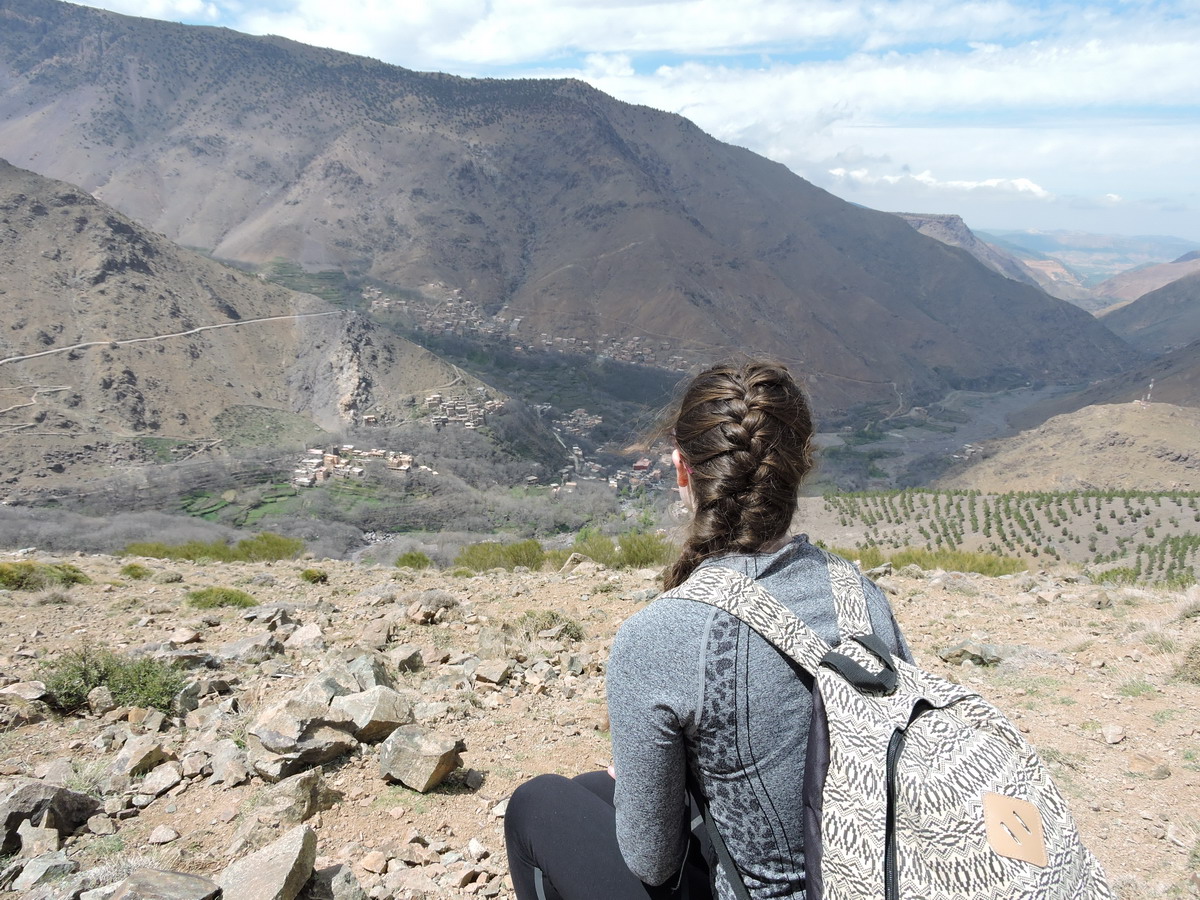 Photo: Looking across the Atlas mountains in Morocco as part of my 2nd year field trip to Marrakech and Imlil (Atlas Mountains) (2017).
Similarly, I learnt about Geographical Information Systems (GIS) from day one on my Geography degree. GIS is a topic I am very passionate about, probably because it was one of the more creative aspects of my Geography degree, whilst also being very technical and challenging. In my third year Advanced GIS module, I had to find a suitable location for a wind turbine farm and assess its impacts as part of a mini Environmental Impact Assessment (EIA). This included creating a Zone of Theoretical Visibility (ZTV) map and photomontages for the proposed location - a job that Landscape Architects normally do. Therefore, even during my Geography degree, I was carrying out the role of a Landscape Architect. Today, I am halfway through my Landscape and Visual Impact Assessment (LVIA) module at Leeds Beckett, using the same GIS skills I learnt in my Geography undergrad.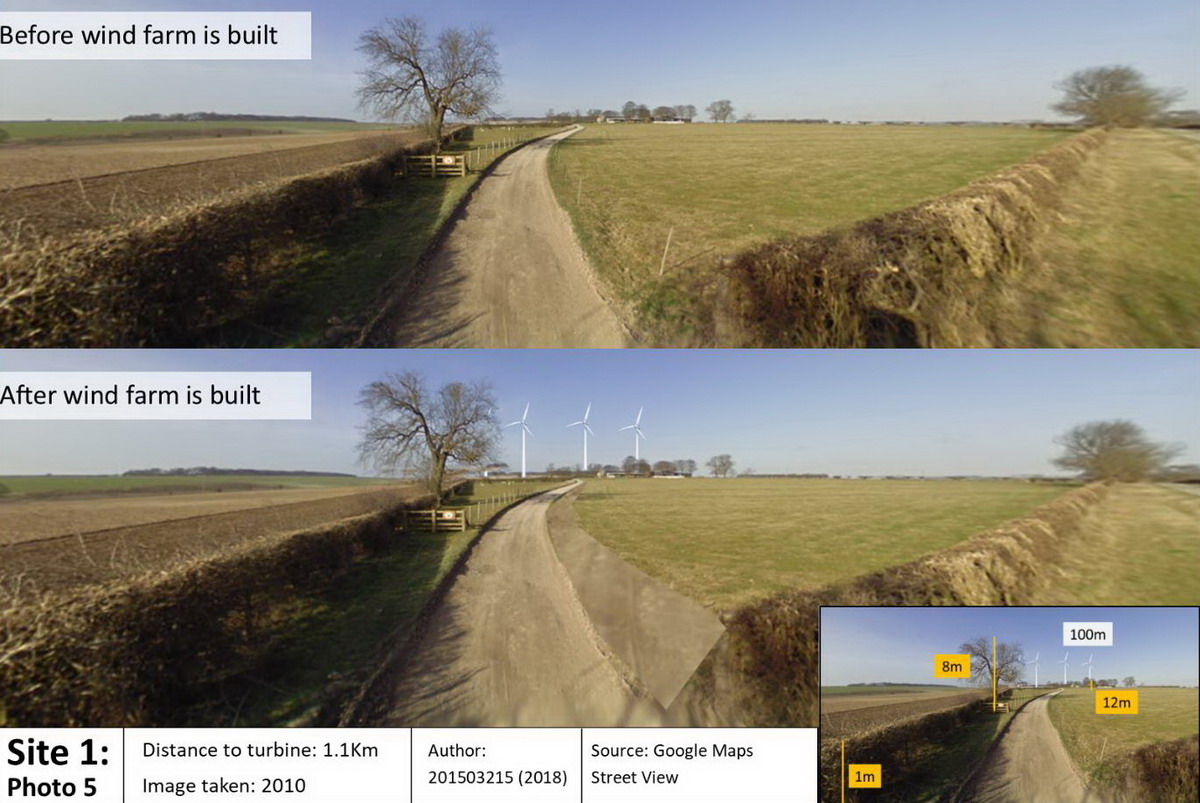 Photo: A basic wind farm photomontage for my undergrad GIS module.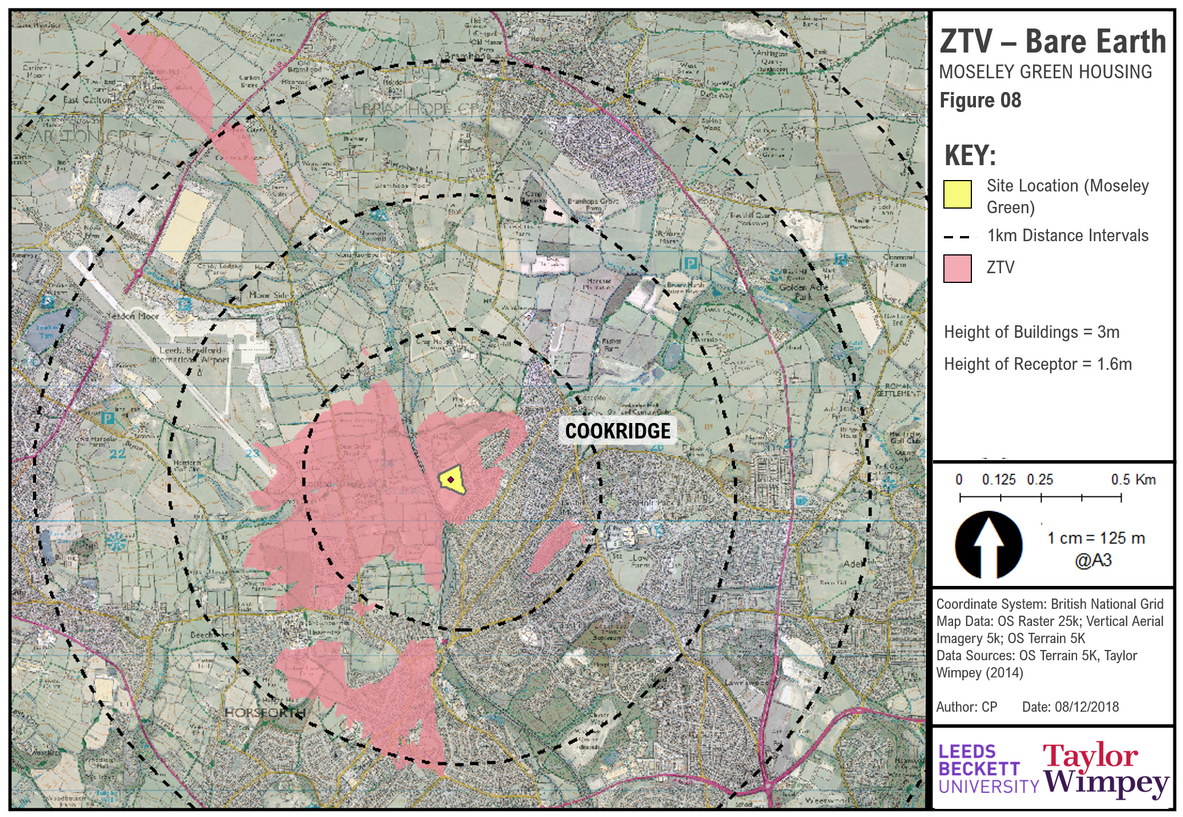 Photo: A ZTV map for a new housing development near Horsforth, Leeds. This is part of my LVIA module in my masters degree.
I am now very excited to be working for 2B Landscape Consultancy as a Landscape Assistant alongside completing my Masters degree. I hope to continually use my Geography knowledge in my academic work as well as in practice.

For those of you considering Landscape Architecture as a career, there are many websites that can help you understand what the career is about. I have listed my three favourites: Prospects, #chooselandscape and The Landscape Institute. Also check out our website, 2B Landscape Consultancy, for examples of work carried out in practice. It's never too late to change career paths!

If you would like to contact me about my blog or anything else, please email me on cara@2bconsultancy.co.uk or follow me on LinkedIn.

Thanks for reading!
Cara Pedley

Back to the top